6 Steps to a Successful Business Continuity Plan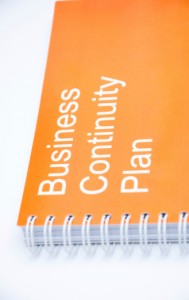 For businesses today, the question is not whether you'll eventually be hit by a disaster, but rather whether your business will survive when it happens.
To ensure your company's survival, you need to let everyone in your organization know how to respond when the worst happens. You need a business continuity plan.
When creating a business continuity plan, it's important to keep in mind that you need to go beyond getting IT back up and running. Your goal is to get the whole business back up and running.
With that in mind, here are the critical steps to follow if you want to create a business continuity plan that works:
Conduct a business impact analysis to identify which areas of business are most vulnerable and most essential.
Based on your analysis, create a plan that identifies critical functions, the maximum downtime you can tolerate, and how to restore and maintain operations until you're fully recovered.
Test the plan.
Revise and refine the plan.
Educate your entire workforce on the plan and let employees know their part in it.
Repeat the process at regular intervals.
Employing the services of business continuity experts can help you get your plan in place, provide valuable perspective, and ensure your plan stays up to date.
Is your disaster recovery plan in need of an update? To learn about options that will improve your organization's recovery time, contact Joe Wilson, Senior Sales Executive, at 303-974-7582 or by email at
Joe.wilson@arisant.com
.