Keep Essential IT Operations Running with a Business Continuity Solution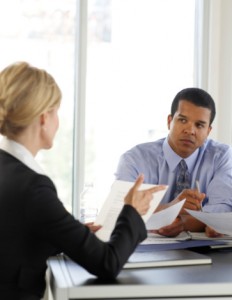 Business continuity plans provide a documented process for keeping essential operations running when disaster strikes. Mission-critical IT functions are at the top of many companies' essential operations lists.
Arisant provides solutions that can help keep crucial IT operations running when a worst-case scenario turns into reality. It can help you implement a solution that will minimize data loss and corruption in the event of a fire, flood, cyberattack, or other type of disaster. The solution will also let you quickly restore any data that falls victim to a disaster.
Arisant provides different levels of business continuity solutions, including:
Simple onsite system redundancy
Continuous operations while system maintenance is performed
Remote backups
Rapid system recoveries
Failover architectures in remote locations
You might not know which business continuity solution is best for your organization, so Arisant will work with you to find the exact solution you need. This is done through our discovery process.
During the discovery process, an Arisant business continuity expert will meet with your company's key stakeholders and IT staff to discuss your mission-critical IT systems and the types of disasters of most concern. With this information, the expert will identify your business continuity requirements and determine which solution best meets those needs.
Once you decide which solution to implement, the expert will create an architectural diagram. It will show how you can get from the present state (definition of problems) to the future state (desired outcome).
Designing the solution and procuring the necessary components is the next stage. The components that you'll need will depend on the type of solution you're implementing. You might need not only hardware and software but also a remote location for a redundant system.
The final phase is building and testing the solution. Making sure the solution is properly tested is important. If your production environment has large databases with lots of traffic, you can't test your solution in an environment that has a tiny database with no activity. The solution might work just fine in the test environment but operate completely different in a production environment. The test environment needs to be very similar to the production environment. It should have the same number of databases, the same amount of transactions, and the same volume of traffic.
The Arisant expert will make sure you have a suitable test environment in which to test the new solution. Extensive testing will be performed to iron out any problems and ensure that the solution works as predicted. Only then will the expert roll out the solution to your production environment.
With this level of attention to detail, you can have confidence that your business continuity solution will actually work when you need it to.
Is your business continuity plan in need of an update? To get a solution you can have confidence in, contact Joe Wilson, Senior Sales Executive, at 303-974-7582 or by email at
Joe.wilson@arisant.com
.