What to Do when Downtime Is Not an Option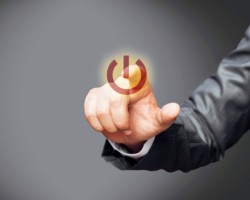 How much does downtime cost? For many enterprises, the monetary cost alone is in the hundreds of thousands of dollars per hour. But downtime costs more than money. It costs credibility, reputation, and even customers. However, some system operations and updates require that systems go offline.
Can you avoid downtime altogether? An Arisant client recently discovered that the answer is yes.
Downtime is not an option
In certain industries, downtime isn't an option. That's the case with one of Arisant's clients. This VPN service provider has customers around the globe, so its VPN services need to be operational 24 hours a day.
This means that it can't perform routine maintenance or upgrades during off hours because there are no off hours. Although it might be the middle of the night at the provider's facility in the U.S., it's the middle of the day for customers halfway around the world.
That presented a real problem for the company because it updates its systems at least once a month to give customers new capabilities and data. Although the company gave customers ample warning when it was going to perform updates or infrastructure upgrades, it wanted a better solution.
The VPN service provider was seeking a solution that not only enabled planned outages without downtime, but also provided highly available, highly redundant systems to guard against unplanned outages due to data corruption, hardware failure, or natural disaster. To meet this client's needs, Arisant installed new hardware and designed an Oracle GoldenGate-based architecture.
GoldenGate allows real-time data integration and replication in heterogeneous IT environments. It can be configured many different ways, depending on the primary goal. In this client's case, Arisant set up active-active configuration to eliminate downtime during both planned and unplanned outages.
Active-active configuration
As the name suggests, there are two active systems in an active-active configuration. Let's say you have a database in Denver and another one in Chicago. Those two databases are kept in sync with the help of GoldenGate. If a customer logs into the Denver system and makes a change, GoldenGate replicates that change in the Chicago database. Similarly, GoldenGate replicates any changes made in the Chicago database to the one in Denver.
Active-active configurations are ideal for eliminating downtime. For example, suppose you need to update your Denver and Chicago database software. You begin by stopping traffic to the Denver database. In response, all traffic will automatically be routed to the other database. After the update, you can resume traffic to the Denver database. GoldenGate will then automatically replicate any changes that users made in the Chicago database during that time to the Denver database. Once the replication completes, you can repeat this process to update the Chicago database. Afterward, both databases will be up-to-date, and customers experience no downtime.
Active-active configurations also eliminate downtime when you need to make a major change, such as upgrading your database software to the next version. GoldenGate supports replicating data between heterogeneous sources and targets, including Oracle, Microsoft SQL Server, Sybase, and IBM DB2.
You'll even have zero downtime should disaster strike. If one of the two database sites is completely destroyed, you can use GoldenGate and the surviving site to recreate it. Customers won't even know there's a problem because the surviving database site will remain running the entire time.
Happy customers
Since the VPN service provider implemented the GoldenGate solution, operations have been running smoothly. Equally important, the company hasn't needed to send any announcements about impending downtime to customers. As a result, customer satisfaction has increased.
Is downtime completely avoidable? Yes — thanks to the intelligence of Oracle GoldenGate and the expertise of Arisant.
Is downtime creating issues for you and your customers? Learn about options for keeping your systems running smoothly with ZERO downtime. Contact Joe Wilson, Senior Sales Executive, at 303-974-7582 or by email at
Joe.wilson@arisant.com
.