7 Cloud Service Provider Questions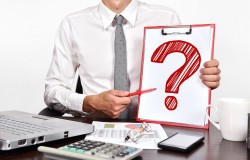 When you contact cloud service providers, they may be eager to rush ahead and get you signed on. However, not all providers are equal and not all offer the same features and services.
Here are seven questions you should ask cloud service providers. The answers to these questions can help you narrow down a long list of available providers to a short list of qualified ones.
Who owns my data?
"Who owns my data" might seem like a silly question to ask, but it's not. Consider, for example, the public cloud-based Google services. In its Terms of Service, Google states that you retain ownership of any intellectual property rights of content that you upload, submit, store, send, or receive when using its services. This is as it should be. However, Google also states that when you use its services to upload, submit, store, send, or receive content, you give Google (and anyone it works with) a worldwide license to use, host, store, reproduce, modify, create derivative works from, communicate, publish, publicly perform, publicly display, and distribute that content.So, before you sign a cloud service provider's contract, make sure you know who owns your data and what rights the provider has to use it. In addition, make sure you know whether the provider will retain your data if you terminate the service.
Who will have access to my data?
According to the 2015 Vormetric Insider Threat Report, nearly half of the 818 companies surveyed indicated that contractors and service provider employees are a dangerous insider threat. To guard against this threat, you need to know who is going to be handling your data, how much access those individuals will have, and who controls this access. Get this information not only for service provider employees but also any subcontractors the provider might use.
Is my data being encrypted?
Data encryption can help keep your data safe from prying eyes when it's sitting on a service provider's servers. It can also help keep your data safe when the service provider is backing it up or moving it. Ask the provider to describe the encryption methods it is using and how they're tested. In addition, make sure the provider is using the HTTP Secure (HTTPS) protocol to create secure online connections.
How are the cloud servers being protected?
You have the right to know the measures that a server provider is taking to protect its cloud servers and the data on them. Be sure to ask how the servers are being protected both physically and virtually. Service providers should be willing to discuss their security measures in depth, including the types of firewalls they use and the anti-virus and anti-malware software they've installed. Finally, make sure that the service provider is compliant with the safety and privacy regulations required in your industry and location.
How is data backed up and recovered?
A cloud service provider needs to regularly back up your data, storing it in multiple sites. Ask the provider about the types of backups being created and how often they're performed. Make sure that the provider has the ability to quickly recover some or all of your data. In addition, make sure the provider has a disaster recovery plan that it tests routinely.
How will a cloud outage affect my business?
Despite promises of high availability, cloud outages do happen. Ask the cloud service provider about its outage track record, including how often outages have occurred and their duration. Equally important: Find out the steps the provider takes to minimize the negative impact on clients.
Will you help me to get ready for my move to the cloud?
Few, if any, cloud service providers will give you personal, comprehensive assistance in getting your organization ready for the move to the cloud. However, Arisant's Cloud Ready team will do just that. The Cloud Ready team members truly understand the cloud, and they work closely with you to deliver a cloud solution that integrates into your business and meets your goals. From Could Readiness Assessments and Migrations Services to Integrated Security and Managed Services, the Arisant team is here to guide you through the complex world of the cloud.
When you determine what you'll get and the best provider to offer it, the next step is getting there. When you work with a trusted partner, you'll be set up for a successful move to the cloud.