Bridge to the Cloud: Are You Ready?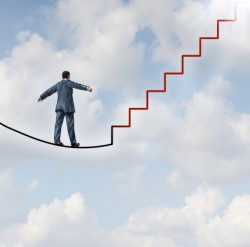 Knowing the basics of cloud computing is important, but this knowledge often doesn't help companies determine the best way to take advantage of the cloud. Fortunately, Arisant can help.
Using Arisant's Cloud Readiness Assessment, a team of cloud experts can analyze your existing on-premises IT environment, evaluate your requirements, and determine your expectations. Using this information, the team can determine which applications and other IT components are good candidates for the cloud. They can also:
Identify system consolidation opportunities.
Help with capacity planning.
Provide return-on-investment calculations.
Once you know what you want to put in the cloud, Arisant's cloud experts can help you design and implement a hybrid cloud solution that seamlessly integrates with your existing IT systems. Because Arisant isn't a cloud service provider, it can leverage the cloud best-suited for the job, including clouds provided by Oracle Cloud, ArrowSphere, and Amazon Web Services.
Arisant's cloud experts will make sure you have a single common security framework with which to manage access to both on-premises and cloud-based IT components. They'll also make sure you have a fully redundant infrastructure to guard against any type of failure. They'll even help you migrate your applications, data, and other IT components to the cloud.
Once your cloud is up and running, Arisant still has your back. It can monitor and support all aspects of your infrastructure 24/7 year-round.
By partnering with Arisant, you will enjoy many benefits, including:
Increased business agility (on-demand infrastructure provisioning)
Improved service level agreements (SLAs)
Dramatic scalability capabilities (added capacity when needed)
Lower costs (pay-as-you-grow model)
24/7 year-round hosted and managed services
Redundant and fault-tolerant systems
Arisant's broad experience with multiple customers across many industries makes it a valuable partner as your company moves to the cloud. Arisant's Cloud Ready team is here to help and support you every step of the way.