Manage More than 355,000 Identities? Yes!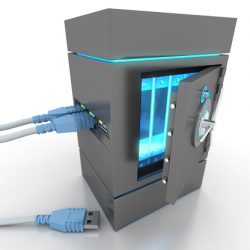 What organization directly or indirectly affects every person in your community, employs hundreds or even thousands of community members, and provides services that nearly every citizen considers indispensable?
It's your local school district.
School district employees are held to some of the highest standards by voters, government officials, and board members. They must comply with strict security and privacy regulations and standards while working within tightly defined budgets in highly dynamic and extraordinarily complex environments.
This is the world that Devin Keays works in. He is the assistant director of identity and access management (IAM) for the Clark County School District in Nevada. More than 320,000 students are enrolled in the district's schools, making it the fifth-largest school district in the United States. The Clark County School District is also the largest employer in Nevada with more than 35,000 employees.
Like many other school districts, Clark County IT professionals must manage the identities of teachers, administrators, and other employees as well as students and their parents. They must also make sure district personnel adhere to the regulations and standards put in place to protect students' and employees' personal information.
Multiple systems meant long delays
When Keays first started working in Clark County, the school district used multiple systems to manage and secure IAM data.
"We were getting IAM data not only from the mainframe but also from Access databases and Oracle databases," said Devin. "It was crazy."
Because of the multiple data sources and systems, it took three weeks to provision new user accounts. When Keays learned about this long turnaround time, he made creating a central repository for IAM data his top priority. Because of the complexity of the project, he decided to get some help.
The district took bids from several IT consulting firms, but it didn't take long for Keays and his team to select Arisant. Besides specializing in Oracle systems and having deep experience supporting numerous other school districts, Arisant is a smaller, agile firm with few hoops to jump through to get things done. Keays was happy to hear that he and his team could call at any time and talk to someone who personally knows them and their systems.
"One of the big advantages is that I can pick up the phone if I have a question or concern and talk to one of the senior partners," says Keays. "I get that level of personal support."
A successful partnership
Working together, Keays' team and Arisant pros created a highly functional, comprehensive IAM solution for the Clark County School District. At its heart is a centralized data repository — a virtual directory that is the single source for IAM data.
They also cleaned up the data. Because there had been so many data sources, there were inconsistencies in how information was collected and formatted. In the central repository, data is standardized so that it is not only easier to protect but also easier to share with the people who are authorized to use it.
The hard work paid off. Thanks to the IAM solution, the time it takes to provision new user accounts has dropped from 3 weeks to 48 hours.
Identity management is never finished
Although the IAM solution's results have been impressive, Keays and Arisant are not closing the book on the project. Keays cites a mantra from Arisant senior partner Niklas Iveslatt: Identity management is not a destination. It's a journey.
"That is a quote we live by here," says Keays.
The ultimate goal is to provision new users in real time. To help reach this goal, Keays is drawing on Arisant experts' vast experience in IAM. He is also collaborating with some of Arisant's school district clients in other states.
Collaborating with the other clients has been helpful, says Keays, because he's able to tap into a broader range of experiences.
"When it comes to the practical application of concepts and strategies, we are all basically doing the same thing, even though our approaches may be different."
The result is that Clark County now has a creative, specialized solution that can scale and adapt as the district's needs change. For Keays, that is the point of the journey.
The experts at Arisant can help you plan and execute an IAM strategy that will scale as your business grows. To learn more, contact Joe Wilson, senior sales executive, at
303-330-4065
or by email at
sales@arisant.com
.