Real-Time Monitoring Isn't a Nicety — It's a Necessity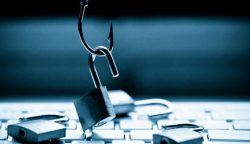 Problems don't have 9-to-5 schedules. They can occur any time of day, any day of the week. That's why you need to monitor and manage your IT environment around the clock.
Hiring the staff necessary to monitor and manage your IT environment 24/7 can be an expensive proposition. If that's not feasible, there's an affordable yet highly effective alternative: Arisant Managed Services. Arisant experts will make sure your mission-critical Oracle technologies and associated applications are secure, available, and performing at optimal levels day and night.
They'll monitor your IT environment using Arisant Polaris Monitoring software, which provides:
Real-time monitoring — Polaris monitors databases, applications, file servers, physical and virtual machines at the operating system level, storage devices, and web services 24/7.
"Self-healing" capabilities — When Polaris detects an issue, its self-healing capabilities proactively resolve the issue before it turns into a larger problem that could cause downtime.
Customizable alerts — Polaris allows you to configure highly customizable alerts based on thresholds and other complex system conditions. Each time Polaris detects an issue, it automatically alerts the Arisant team. You can also choose to send alerts to your own staff members if you desire.
You can get reports detailing your system status and performance any time. You can also get a quick "open issues and statuses" summary using the Arisant ticketing system, which is tightly integrated with Polaris.
With Arisant Managed Services and Polaris Monitoring software, you can rest easy knowing that your mission-critical technologies and associated applications are proactively monitored, managed, and supported 24/7.
To learn more about how Arisant professionals can help protect your mission-critical systems and software, contact Arisant at
303-330-4065
or by email at
sales@arisant.com
.