Cloud vs. Dedicated Servers – Which Option Is Better for My Business?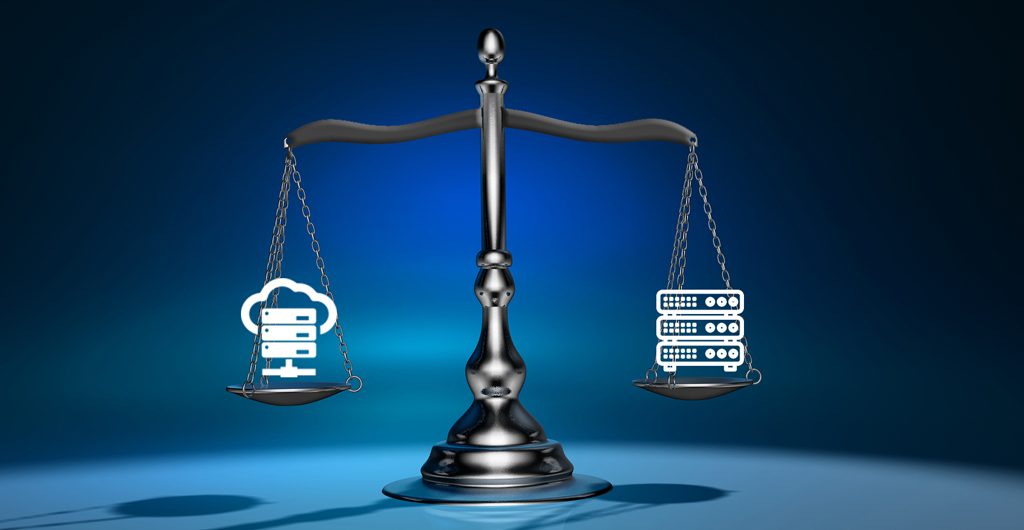 In the era of big data, many business leaders find themselves weighing the pros and cons of dedicated on-site servers verses cloud-based. A dedicated server is a server in your office or network that specifically serves only your needs. While a cloud server offers the same type of functionality and uses as a traditional dedicated server, cloud service providers host virtual, off-site cloud servers, so they manage and deliver data over the internet. Which is best for your company? The answer to this question lies in understanding your business needs and each system's capabilities.
Storing data in the cloud
Cloud servers are purpose-built with many inherent security features to protect users' data. In fact, the Oracle Cloud Infrastructure combines the elasticity and scalability features available in cloud environments with the added control, security, and predictability benefits native to the Oracle Cloud Infrastructure. Security is the top Oracle Cloud priority.
Built-in data-protection features include Identity and Access Management that allows managers to control who can access the cloud and what they can see.
Security monitoring alerts users of threats in real time, and Database Security solutions employ a variety of security measures to keep data safe.
Choosing the best path
The debate over which is more secure — cloud-based or dedicated servers — is as old as cloud computing itself. According to NetworkWorld, both big businesses and cloud service providers such as Oracle have vested interests in security, meaning the choice between on-site and cloud servers likely comes down to individual business leaders' needs. Some thrive on the cloud. Others, however, may never make the move to the cloud based on outside "regulatory, compliance, safety or customer demand reasons" or the need for separation between data operations and network connections.
As with many IT decisions, each server system has associated pros and cons:
| | |
| --- | --- |
| On-site Server Pros | On-site Server Cons |
| ✅ In-house server control | ❌ Hardware and setup expenses |
| ✅ Data and network separation | ❌ Server power and associated maintenance costs |
| ✅ Potential for higher security measures | ❌ Staff and tech support expenses for server maintenance and utilization |
| | |
| --- | --- |
| Cloud Server Pros | Cloud Server Cons |
| ✅ Easy setup and maintenance | ❌ Data stored off-site, sent via the network |
| ✅ Staff and server hardware cost savings | ❌ Less control over user experience |
| ✅ Data redundancies and security features | ❌ Potential downtime risk if the internet or cloud service is unavailable |
A final pro versus con for IT decision-makers to consider is the cost associated with in-house servers in comparison to a cloud-based server solution. Depending on business size and server needs, it may be more cost-effective to house data in a cloud environment rather than invest in and maintain an on-site server infrastructure. On the other hand, for those who must keep data separate from their networks, the on-site server investment may be well worth it.
A solution many business leaders have adopted is a hybrid approach to cloud computing, storing some data on-site and some in the cloud. This solution allows members of their workforces to capitalize on cloud cost-savings and reliability while maintaining an off-network approach to other data and has proven to be the best of both worlds for many.
Need help weighing the pros and cons of moving your business to the cloud? Contact the Oracle Cloud experts at Arisant at
303-330-4065
or by email at
sales@arisant.com
. We can help you understand and ultimately assist you in choosing the server solution that makes the most sense for your business.