Don't Let IT Systems Stand in the Way of Business Growth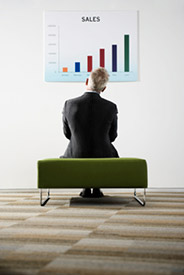 Having a booming business is a dream come true for many companies. However, challenges can arise when the business systems don't grow as fast as the business. That was the case for i-wireless, a wireless phone provider that grew dramatically over the span of a few years. Their databases were quickly running out of processing and storage capacity due to a large increase in data volumes.
To ease the growing pains, i-wireless sought the help of Arisant. To start, Arisant helped the company transition from a Windows-based platform to one that was Oracle-based. They then helped i-wireless improve its performance, scalability, and disaster recovery capabilities. Finally, the Oracle Business Intelligence Suite was implemented to enable informed decision making. This allowed i-wireless programmers and executive-level business users to access and extract data easily, securely, and independently.
The i-wireless story is a great example of how investments in both the systems that store and protect data and the systems that let you efficiently and effectively use it can support business growth.
Without adequate capacity and the right business systems for handling growth, companies can't meet daily challenges. But with better scalable systems, better insights into business operations, and more reliable data protection and access, companies can proactively manage their businesses and rapidly adapt to changes.
For a closer look at how i-wireless implemented an effective solution for scalability, check out the full story: "Arisant Helps i-wireless Support and Drive Continued Growth with Oracle."
The experts at Arisant can help you plan and execute an IT strategy that will scale as your business grows. To learn more, contact Joe Wilson, Senior Sales Executive at 303-974-7582 or by email at
Joe.wilson@arisant.com
.